Working With Us
Residential Heating and Air Conditioning, Inc. is a full service specialized services company known as a Home Performance Contractor (HPC for short). You may be wondering what a Home Performance Contractor does exactly?
A Home Performance Contractor specializes in providing scientific solutions that increase in-home comfort, improve Indoor Air Quality (IAQ), significantly reduce energy bills and above all uncover and address safety issues within your home.  
Suppose you have a problem with a room in your home that is always too cold or too warm. Imagine for a moment how many different solutions you might get if you were to ask a representative of a heating company, a window sales company and an insulation contractor about how they would attempt to solve that problem. A good guess is they would each propose a completely different solution based on their individual product offerings. But there is a 'best solution'.
We think you're after the best solution at the lowest total cost, right?
You deserve a solution not based on a limited group of products but rather on a scientific evaluation that addresses the root cause of the problem and solves it once and for all.
We also know that the health and safety of your family comes first, above all else.
That's why you want to speak with a qualified Home Performance Contractor (HPC) because we do all that. Home Performance Contracting was created specifically to help homeowners reach optimal, permanent solutions to scientifically definable problems.
Process
A HPC will first assess your unique situation via a scientifically proven evaluation process that looks at each of the various elements and environments that interact in your home. That would include:
Assessing and testing the Heating/Ventilation/Air Conditioning system (HVAC)
Identifying the sources of air that enter the living space of the home
Analyzing the sources, direction and amount of light entering the home 
Assessing the physical building itself which would include the crawlspace/basement, attic spaces, walls, windows, doors and all passages where air enters and leaves the home
Testing and analyzing all the combustible appliances in your home (your water heater, furnace, gas stove, etc.) 
Everything listed above actually interacts creating your home's unique environment. Only after your home's unique environment is scientifically understood can any professional begin to understand what might improve your home's Comfort, Indoor Air Quality (IAQ) and/or significantly reduce your energy bills. 
Whole-House Approach
What sets us apart from the many other residential building contractors is our innovative use of an integrated, whole-house approach to home performance and energy efficiency. Our methodology allows us to go beyond the usual HVAC and specialty contractor guesswork and quickly and accurately solve a home's comfort and energy efficiency issues.
Our Method
Residential Heating and Air Conditioning adheres to a unique business methodology built on strict adherence to quality, process, technology, education and standards. This exclusive methodology allows us to raise the bar on service delivery for the entire industry by consistently providing high quality service to every customer every time. Call us to find out about the Energy Upgrade California program and how you can get up to $6,500 in cash rebates!
Residential Heating and Air Conditioning holds a "B" General Contractors, a "C" 20 HVAC and a "C" 43 Sheet Metal license issued by the Contractors State License Board of California and has staff members certified by the Building Performance Institute (BPI) as Building Envelope and Building Analyst Professionals.  Our staff also includes professionals certified by Build It Green (BIG) as existing home Green Point Advisors and Green Point Raters. That means that we utilize and adhere to the scientific practices employed when treating a "house-as-a-system" and offer green building elements as options to our clients in the work they are thinking of having performed. An HPC like Residential Heating and Air Conditioning is the homeowner's information channel to the entire emerging Home Performance Industry.  This relatively new industry is comprised of HPC's, regulatory agencies, building performance analysts/auditors and manufactures of specialized equipment and materials that are utilized by the HPC's to improve the comfort, safety, Indoor Air Quality (IAQ), energy efficiency and overall durability of homes and buildings.
The goal of the Home Performance Contractor is to help homeowners understand the science of their particular home and make recommendations that improve their quality of life - that could include saving money on energy bills, removing contaminants that can cause breathing problems or cancer, making sure that all the rooms are comfortable or taking you off the grid from the power company. An HPC looks to optimize all the different elements of the home and to have them work "as a system".  An HPC assesses the home and then makes recommendations for the improvement of the comfort, efficiency, durability, overall livability and functionality of the home utilizing the home-as-a-system science. Lowering heating & cooling bills is just one part.  Additionally comfort, Indoor Air Quality (IAQ) and the overall health/safety of the occupants of the home complete the scope of work that a BPI certified Home Performance Contractor (HPC) focuses for his/her clients.
A trained and certified HPC uses scientific methods to determine the likely causes of any problems found. If problems are found that could threaten your family's health, or your bank account then a certified HPC has the training and knowledge to propose a plan of effective solutions to improve things. Understanding the science of how a house operates as a system also prepares a HPC to uncover and solve tricky problems such as chimney back-drafting issues that arise from pressure imbalances between the home's living space air and mechanical systems that other professionals don't understand.  A HPC is a building scientist that uses a diagnostic approach to problem solving. Together with experience and observation, he/she utilizes technology such as pressure diagnostics, infrared imaging, and combustion analysis which enables a HPC to diagnose and correct the even the most challenging home performance problems.
The Big Difference
The difference between an average home and a high-performance home usually boils down to a willingness to "sweat the small stuff" that the customer never sees - things like correct and tight air sealing, insulation installations with minimal tolerances and tightly sealed and balanced ductwork.
This is truly science and, science can always be measured. A certified Home Performance Contractor is able to demonstrate his/her measurable results from scientific performance testing.  One of the basic tools utilized to measure home efficiency recognized by U.S. Department of Energy and by energy providers like PG&E is the testing process called "Test-in, Test-out".  This is a pressure test measuring the air leakage of the home which directly relates to energy efficiency. Additionally before and after thermal images via an infrared camera can validate the change in temperature of various surfaces in rooms and spaces of the home showing the changes from the efforts of the HPC. The infrared imaging can also validate the reduction of air leakage in the living space where unwanted air used to enter the home from crawlspaces and attics, and show tight seals where once heating and cooling dollars previously flew out through air passages. We know that you want to provide the safest air possible for your family to breathe and that you want to provide that excellent living environment on a continual basis. The pressure validation test not only confirms the effectiveness of the work done for energy efficiency but also assists in the confirmation to our clients that they now have a healthy, safe, comfortable, durable living space to live in once our work is complete. 
Get started today by having a Home Performance Assessment scheduled as your first step
in identifying where you could be saving money. Call us to find out about the Energy Upgrade California program and how you can get up to $6,500 in cash rebates!
As a customer, you'll get our total focus.
Let's work together on your home.
408-377-4073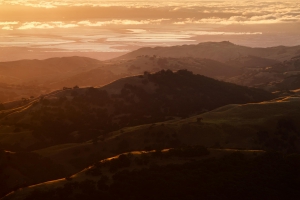 With summer in full swing, home energy use in the Silicon Valley is skyrocketing. Apply these 5 strategies to help keep your home comfortable and your energy bills low during the hottest months of... Read more