About
Our mission statement
Residential Heating and Air Conditioning, Inc. works to raise the standard for home comfort system design and installation practice to insure a healthier indoor environment and the lowest possible cost of operation.
We seek to address the fundamental problems of mechanical design, and not just sell the newest or most "technologically advanced" piece of equipment and expect it to solve your comfort concerns.
We believe in putting the customer first
For almost thirty years now the Wanzer-Haire family has built a loyal following.  How did we do this?
By solving comfort problems in our clients' homes
By improving the quality of the air that they breathe inside their homes
By lowering their PG&E bills
Our clients often tell us that we are different in how we treat them compared to other service companies.  We're flattered, but really, we just think that being professional and polite is the right thing to do. As such, we always strive to treat people the way we like to be treated.  Mostly though, we think our success comes from helping people solve problems by taking a "whole house" system approach in regards to their air quality, their room-by-room comfort and the energy efficiency of their homes. We take the time to help our clients understand the elements of their homes that work together as a system and then we work with them to optimize the 'systems' of their homes. Is your goal to solve an issue concerning:
Comfort (too cold, too hot or drafts),  
Issues that may be related to the quality of the air you and family are breathing inside the home
High PG&E bills
Or, is your issue something else?
If it relates to your home, chances are, we can help. And, we have the expertise, experience and credentials to back that statement up - we have certifications covering:
Home Comfort
Indoor Air Quality
Building Energy Performance
We are also Certified by "Build it Green" as Green Building Professionals. As such, to maintain our certifications we are committed to approach the needs of your home from the perspective of providing you options that reduce energy usage, improve the Indoor Air Quality of your home, improve the comfort of your entire home and to offer green alternatives where ever possible. Yes, you could say we are overachievers and you'd be right! Earning those certifications to support our client's needs wasn't easy and not many companies go to the trouble of understanding all the science involved. Fact is you'd have to look long and hard in the bay area to find another group of professionals that are certified to provide all the solutions that Residential Heating and Air Conditioning provides.  
So, what is it like to work with us? That's important to know, right?
First, we listen to you. After all, no one knows you and your home better than you do and only you know which issues are most important to you.
Next, we share with you what we heard you say to assure that we are all on the same page. Once we know we are on the same page we share with you our initial thoughts on what would be the best next step to help you. In most cases that next step would include doing some diagnostic measuring and testing to validate the actual causes of the issues you shared with us.
After we have the validation data needed for analysis we put all of findings into a report of sorts and get together with you to share the findings. During this discussion we would discuss the benefits from the solutions and enhancements that are available. 
We also share what would be involved in providing the solutions, how long the process would take, what types of 'surprises' could be waiting for us depending on the issues and what the costs would be. From there, we ask if you would like our help with improving your living conditions. If you would like our help we then would discuss time frames and schedules and ask for a small refundable deposit to hold your scheduled dates and discuss with you what you can expect during the process. Prior to starting the work we will introduce the team that will be providing the work for you in your home so that you know who is there and will make sure you know who to contact with any questions. From that point the process is driven by the actual work that you want us to perform. We think it is pretty straight forward and a process we have followed that has worked quite well for our past clients when we helped them. Hopefully it is a process that would be acceptable with you as well. We know from speaking with many people over the years that the typical communications between solutions providers and clients in our industry is poor. We hold ourselves to a higher standard and considering that 90% of our business comes from referrals confirms, we must be doing something right.
Our president, Cathy Wanzer-Haire who heads up Residential is the second generation of this family owned and operated business with roots stretching back over thirty years. Cathy realizes that today almost all of us face:
Unacceptably high energy bills
Health issues that could be related to the air quality in our homes
Comfort issues in our homes
We have become a leading provider of solutions in the bay area by taking a comprehensive approach to these issues.  Understanding how to improve your home's energy efficiency, air quality and comfort has been and will continue to be the technical focus of our business. But we don't stop there. That's because communicating with you throughout the whole process and providing you with "piece-of-mind" at the end of the project is also critical to us. That is because almost all of our business has been and is expected to continue to be 'referral business' – in order for us to grow, we need our clients like you to join and to feel comfortable in recommending us to people you know.     
Team
Our experts from Residential Heating and Air Conditioning have specialized training, certifications and equipment to diagnose and then provide solutions for Indoor Air Quality issues, excess moisture conditions and other house related issues that could have an effect on your heath or your home.
Our team of certified experts  utilize high technology diagnostic tools to help clients reduce their energy dependency.  Some of our clients simply want to reduce their PG&E bill and we help them with that.  Others want to significantly reduce their dependency on PG&E and come to us to talk about Photo-Voltaic Solar, Geothermal heat pump systems or the advantages of 5kW residential Hydrogen Fuel Cell Power Generators. Helping you to reduce your carbon footprint while reducing PG&E's footprint on your bank account? Yes, we do that. If having an alternative energy source is something you are interested in give us a call. We have the best trained and equipped team possible that is leading the way in providing answers and solutions to problems like these for our clients.   
But Enough "About Us"…What "About You"?  What's your story?  Are you experiencing any of the concerns discussed above? Are you experiencing:
Comfort problems in your home?
Heath issues that may be related to poor Indoor Air Quality?
Aggravation every time you open the PG&E bill?
If so, give us a call and one of our certified experts will help you to understand exactly what is causing your issue and will offer our help in providing the right solution to solve it. 
Why Choose Us?
Solve Your Home Comfort Problems
Improve the Air Quality Inside Your Home
Reduce Your Energy Bills
Environmentally Conscious
Over 10,000 Satisfied GreenHomes America Customers
100% Guaranteed Work
See what our customers think of us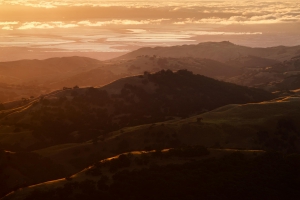 With summer in full swing, home energy use in the Silicon Valley is skyrocketing. Apply these 5 strategies to help keep your home comfortable and your energy bills low during the hottest months of... Read more