Blog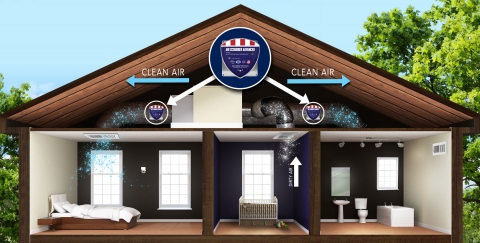 Residential Heating and Air Conditioning is proud to offer our customers the Air Scrubber Advanced by Aerus.  Its your simple and cost effective solution to removing air pollution, VOCs, surface contaminants, pet dander, odors and dust, resulting in a cleaner, healthier and more efficient home.  Using patented ActivePure technology, the unit attaches right to your HVAC duct work, cleaning the air as it circulates through the system.
HOW IT WORKS
• ActivePure® Technology uses light waves and a catalytic process to produce scrubber ions that remove dust particles from the air
• Certified Space Technology continuously protects and purifies the air, and attacks contaminants on all surfaces
• Proven effective in University studies on various contaminants in the air and on surfaces
• Professional installed directly to the existing HVAC system's ductwork
BENEFITS
• ActivePure Technology removes or destroys up to 99% of all surface and airborne contaminants
• Signif icantly reduces dust, pet dander and odors in the home
• Purifies air, removes VOCs, and significantly reduces odors
• Protects people from dangerous contaminants and pollutants, and protects heating and cooling system from dust buildup
• Creates healthy, pure indoor spaces
• Available in ozone and ozone-free models
• Coverage up to 3,000 sq. ft.
SPECIFICATIONS :
Air Scrubber Advanced
9960054 (Ozone Free) Model A1013R
Power requirements Input Voltage: 24V 1A
Weight 3 lbs.
Dimensions 8.5" high x 8.5" wide x 11" deep
Air exchange Distribution via air handler
Coverage Up to 2,000 sq. ft. Nominal, 3,000 sq. ft. Maximum
If you would like more information on the Air Scrubber by Aerus, please call our office today.
(408) 377-4073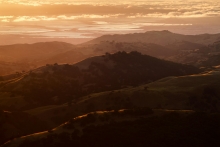 With summer in full swing, home energy use in the Silicon Valley is skyrocketing. Apply these 5 strategies to help keep your home comfortable and your energy bills low during the hottest months of...
Read more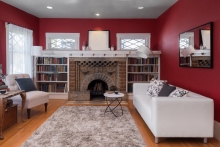 Although it may seem counterintuitive, indoor air is commonly two to five times more contaminated than outdoor air, according to the Environmental Protection Agency (EPA). Homeowners across Santa...
Read more