Energy Upgrade CA
Residential Energy Pros and Residential Heating and Air Conditioning, Inc. are participating contractors with Energy Upgrade CA. We are proud to offer the full range of benefits to homeowners here in the Silicon Valley area.
Energy Upgrade California is a statewide program designed to reduce home energy use, lower utility bills, and conserve resources. Up to $6,500 in rebates are available to PG&E customers in the Bay Area for qualified energy upgrades in single-family homes, or townhouses and condominiums with two to four units. The program is funded by utility customers through the California Public Utilities Commission and California publicly-owned utility customers are eligible.
Although Energy Upgrade California was designed to reduce energy use, many of the eligible upgrades can also increase the value of your home, boost comfort by reducing infiltration of unconditioned outside air into the home, and even improve indoor air quality. If there are spots in your home that are uncomfortably warm or cold, we can likely address the underlying cause and help you determine the best solutions for the biggest impact.
Home Upgrade Program
The Home Upgrade program provides up to $3,000 in qualified rebates and is only available to owners of single-family detached homes. The program strives to improve the shell of your home through a whole-house approach.
Homeowners choose three or more improvements from the eligible options. Each upgrade has an associated point value, which determines the value of the rebate.
Advanced Home Energy Upgrade
With up to $6,500 in rebates available, homeowners in single-family homes, or townhomes and condominiums with two to four units are eligible (provided all adjoining residences choose to upgrade). The Advanced Home Energy Upgrade program explores options beyond improving your home's shell. An in-depth home inspection and testing yields strategies to maximize energy savings. In addition to Home Upgrade options, whole house fans, cool roofs, hardwire lighting, and other customized upgrades may be eligible. The value of the rebate is based on projected energy savings, as determined by energy modeling software.
How do I get started?
As a participating contractor for the both of the above programs, we are trained in the whole house approach and have years of experience serving Santa Clara County residents in boosting home performance. We can provide you with a comprehensive energy assessment, which includes an in-depth analysis of your mechanical systems and ways to improve the envelope of your home.
We then help you prioritize improvements and select which improvements will provide you the highest rebate. Once the work is performed, we'll provide all the required testing and documentation and submit for the rebate on your behalf. You should receive your rebate check in the mail in as little as four to six weeks. You will likely notice an immediate reduction in your energy bills from the upgrades.
Receive rebates up to $6,500!
Contact our team today to take advantage of the Home Upgrade program.
408-377-4073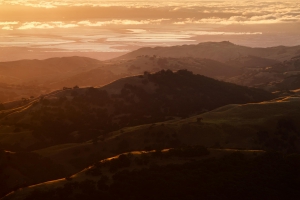 With summer in full swing, home energy use in the Silicon Valley is skyrocketing. Apply these 5 strategies to help keep your home comfortable and your energy bills low during the hottest months of... Read more