Testimonials
This had to be the least fuss I've ever experienced with any services done to my home. They showed up when they said, were very nice and did high-quality work with no problems. I highly recommend them.
We decided to replace the ancient furnace and central AC in our duplex rental unit. The project included a new water heater, hot water pipe insulation, building sealing, the insulation and new ducting throughout both sides of the duplex.
This was the best investment we ever made. I could not believe the difference in the PG&E bill. The Residential team was great, very professional and experienced. I wish we did this 10 years ago!! The proof is in the numbers – PG&E monthly expense reduced by 2/3 since project completion in February 2015.
Kathy, Mountain View California
The perfect contractor
Fair price.

Well planned.
Professional staff from top to bottom.
Makes good on any unforeseen issues (trustworthy).
Thank you.
Best service ever. Our ducting came apart under the house on New Year's Day. I called to leave a message and to my surprise Cathy answered the phone. She scheduled Mike to come out on Friday. He was fantastic. On time, professional and got the job done. This company is a class act.
Jay, Luis and Matt just finished a two-day job of removing our old duct work and replacing it with new energy efficient ducts. They also air sealed the attic, vents, and crawlspace. In addition to their excellent work, they were friendly, showed up on time, made very little mess and thoroughly cleaned up and vacuumed. I highly recommend Residential Heating and AC. Thanks for a job well done.
Woody spent about 5 hours crawling under the house, going through the attic and conducting various tests on our heater, ducts, insulation, etc.
We ended up having a new furnace and new heater ducts installed, and more insulation added to the attic and a bathroom fan installed as well as various building sealing and pipes wrapped, etc. We were charged a very fair price, as there was a LOT of labor involved with our job.
Every person I spoke with or had any dealings with from Residential Heating and Air Conditioning was a pleasant experience. Best of all, all their hard work paid off and our home is significantly more comfortable. It was 96 degrees in the shade at 3:30pm. Inside... it was a FABULOUS 72 degrees, without air conditioning! Wooo Hooo. I am very happy.
Update: Our PG&E bills have dropped 30%. We were so happy with the new furnace, ducts and insulation this winter. Thanks!
The team installation took a week, as I needed to replace the heater and air ducts that had asbestos, then new insulations. My heating bill dropped $98.00 from Dec-Jan 2014 to Dec-Jan 2015. The crew were wonderful, respectful of my home and me. They always cleaned up after themselves every day. I have recommended the company and the Energy Upgrade program to friends and family.
A year ago, the guys from Residential came out and analyzed my home. They put a blower door on my house and inspected it for leaks etc. They did the same thing for my furnace duct system and inspected my heating and air conditioning system. They then came back with a full report including suggestions for what I should do for my home to increase efficiency and comfort.
We were looking to increase the comfort in our home and save a little money while we were at it. Let me tell you it worked: Our drafty home is a thing of the past.
After we selected what work we wanted done, a full crew returned to fix us up. The guys went into our crawlspace and attic and did a really good job of sealing everything we asked them to. They ran a blower door during the job and brought our house up to the minimum leakage allowed without being required to add a fresh air handling system.
We also had them add extra insulation under the floor of the room that was most drafty. That room was easily 10° colder in the winter and warmer in the summer than the rest of the house. We used to have to close the door on that room because the climate was so different. Now that the work has been done, we hang out in there no problem.
Ryan from Residential Heating & AC came out and fixed several major problems in my heating and AC systems. I had used another service in the past who could never fix my systems satisfactory and in fact had misdiagnosed my problems and said I needed to replace the compressor on my AC. Ryan was prompt, efficient, knowledgeable and was able to accurately diagnose my problems which included a bum capacitor on the AC. His repairs saved me mucho bucks in contrast to the other service. I could not recommend Residential and Ryan more.
Darren, San Jose
This was one of the most pleasant experiences I've had dealing with home repair work. Jim arrived on time and even called in advance to let me know he was coming. When he arrived, he too was really friendly and got to work immediately. He brought shoe booties, which I appreciate.
After about 10 min Jim told us that the likely culprit was a loose bolt on the blower fan. He was able to fix it without removing the housing.
We then talked about the furnace. Since the furnace was old he made sure we had CO detectors in place and we then talked about new furnaces and AC equipment. While the appointment was only 30 minutes, Jim spent another 30 advising us on everything from house fans to new insulation. I didn't feel Jim was 'selling' rather, he was advising, which I really appreciate. Cathy later followed up based on our request within a couple days.
Overall, I am extremely pleased with my experience with Residential – so much so, that they are coming back to do an energy assessment. Definitely 5 stars!
This is a wonderful company! Ryan has helped us out so much. It seems like he knows everything there is to know about heating and air conditioning. He has given us great diagnosis of our equipment and completed the repair work. Plus, he is a really nice person to have in your home. We have been using RH&AC for many years and have always been satisfied. I wouldn't hesitate to recommend this fine company.
Based on Yelp reviews, I called Residential Heating and AC to do an inspection of our ducts, as well as check operation of our furnace. Jim S. responded to our call and was right on time! He is a nice, efficient, knowledgeable guy to work with. He detected that some wires had not been correctly connected when the unit was installed by another company. Within 1.5 hours, the unit was cleaned, inspected and repaired. I was expecting a bill big enough to fund a war – as well as a negative verdict. I was pleasantly surprised by the reasonable cost and outcome and will use them as our vendor of choice in the future.
The installation team of Chris, Mark and Jesse were first rate professionals - courteous and hard-working. Our furnace died on us a week before Christmas. They were on the job immediately. Cathy, the president, personally visited to finalize our design and then showed up most days to introduce the team and gas/electrical contractors. We decided to move the furnace to the attic and replace all the old ducts. Even with that extra workload the team finished up before Christmas!
My heat pump quit during a cold snap. I had no prior experience with this company, but was desperate.
They came out the day I called. Jim, their technician, got right to work. He is a thorough and logical professional. He eventually diagnosed a bad circuit board in the heat pump itself. By now it was Thursday evening. They ordered the part on Friday and Jim came out promptly Monday morning and fixed the problem. My highest recommendation!
We just bought a home, and scheduled Residential to come out to clean and inspect our heater.
Jim arrived right on time, and was very informative, explaining to me about the basic details of our heating system. Then he was diligent in cleaning and inspecting the unit (and that thing was really dirty!). Finally he walked me through his findings, going over the condition of the unit, explaining our next steps and maintenance, and making some suggestions on how we can have a more efficient heating system.
Jim was extremely friendly and courteous. I can't think of a better experience and we will look at using them when it's time to replace and relocate our heater in the future. I strongly recommend this company (especially Jim S.). :)
Join the growing list of Residential Heating and Air Conditioning happy customers!
Let's work together on your home.
408-377-4073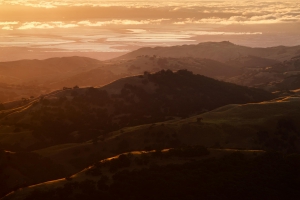 With summer in full swing, home energy use in the Silicon Valley is skyrocketing. Apply these 5 strategies to help keep your home comfortable and your energy bills low during the hottest months of... Read more